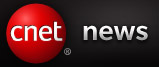 RadWebTech, a company that specializes in Web technologies, announced Monday that it has opened its hallmark service, Scrapplet, to the public. Scrapplet was formally in private beta.

Friday, I had the opportunity to sit down with Scrapplet's founder and view a demo of the service. In essence, Scrapplet is a blank, browser-based canvas that allows you to drag-and-drop practically anything from any Website and place it on your Scrapplet page.

Want to grab your Twitter stream and put that on the same page as your Friendfeed? With Scrapplet, that's possible. In just a few simple maneuvers, Scrapplet allows you to highlight portions of a Web page or an entire site, drag it to the Scrapplet page, and modify the design of that page to make it fit. In fact, you can resize the site, change the site's colors, and remove borders. In essence, you can create an entire Web page out of existing sites for your own consumption...