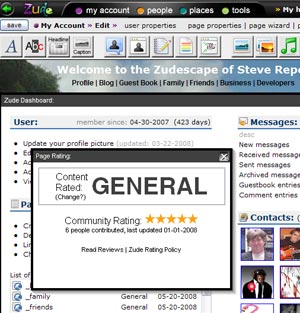 Steve Repetti,
Designer

Interface, Infrastructure, Architecture – all in a day's work. Whether designing a high-volume highly scalable platform for the optimized delivery of dynamic content, obsessing on simplifying the interaction of an arbitrarily complex task, optimizing a backend data model, or creating the next generation advanced technology, Mr. Repetti's experience spans all of this and more.

"Steve, I honestly did not think you could make Zude any better than it already is. I Do like the changes though! Awesome!! I truly love Zude! If I can't sleep at night...I 'Zude'. Thanks for all of the great work & time you put into Zude!"

-- Steve & Pam Peterson, Kansas, (Zude users)

So, what's the trick? No trick. Just identify the market, examine the customer, dissect the competition, identify the opportunity, and then execute to perfection. It all starts with the idea – and then manifests itself in the design. Great products and great solutions evolve from great design. Yet great design evolves from great understanding at every level: system requirements, user interaction, competitive differentiation, sex appeal, and innovative use of technology.

"...thumbs up from me as you have made it even easier and more visually enjoyable to create a sophisticated, attractive, widget friendly, feature rich website with the additional ability to stay informed with our vast array of social networks all in one beautiful, friendly place..."

-- Lesley Smitheringale, teacher/artist/photographer

EXAMPLE - Design concept: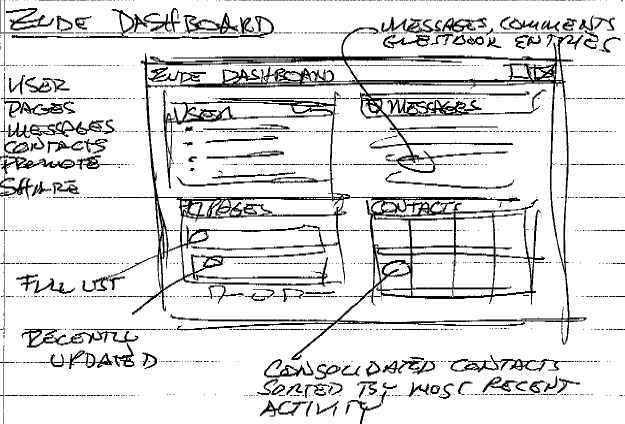 Design implementation: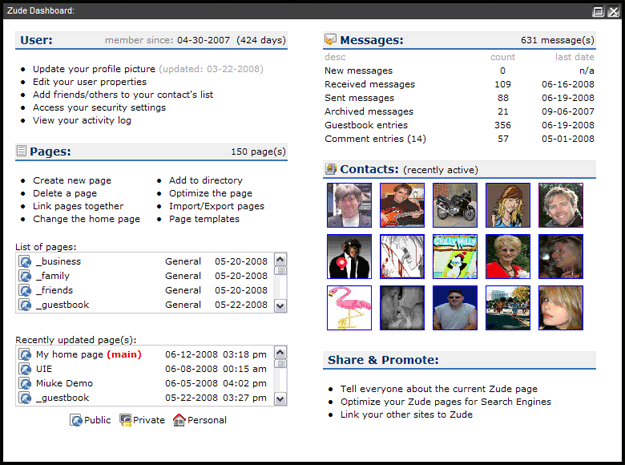 Designing advanced technology products also includes issues related to scalability, maintenance and support, resource utilization, infrastructure, optimized data schemas, distributed functionality, and so much more – that's what makes it all so much fun!
But it's not just the products, it's the underlying technologies themselves. Today, so many people focus on building applications based on other people's technologies --- subject to all the opportunities, challenges, and pitfalls that accompany it -- and that's just fine. Designing technology itself is a whole other world of challenge, excitement, and opportunity.
Some of the products designed by Mr. Repetti:
Zude
SocialMix
WebDESK
WebDB
CornerOffice
InsMGMT
VirtualDESK
SmartDESK
AboveMenu
PerfectMenu
Some of the technologies designed by Mr. Repetti*:
FGL/Open5G language
High-speed Web Server
Advanced Application Server
Distributed Object Database
Object Manager
Virtual File Manager
Messaging System
Virtual Memory Manager
Geo Encoder
OCR/Fax/Barcode
Forms Automation
Multi-language APIs
Browser-based Windowing
Cross-domain Drag and Drop
Browser Abstraction
Transaction System with Real-time Differential Data Analysis
*NOTE: Many of the technologies listed above were jointly designed by Mr. Repetti and fellow technologist, longtime collaborator, and close friend Steve Muccione.